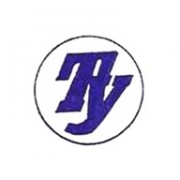 TY LORRY TRANSPORT
TY LORRY TRANSPORT SDN BHD
is provides haulages services transportation, forwarding and customs clearance. We are plying from northern to southern and from southern to northern of Peninsular Malaysia. In order to work closely with our customer, we have 24 hours on-call services. Recognizes that every client is unique. We will consult and provide a customized solution, complete with a needs analysis and a detailed proposal tailored to meet your specific needs in terms of product, timeliness and destination.Other value-added services available include:
Documentation preparation
Inventory management
Fully integrated computerized control
On-time scheduling
Consulting services are also available to help you develop effective solutions that will support your business objectives in the short and long term.Our people will work with you to ensure that you have an efficient and cost-effective system in place. They will help analyze, identify areas for improvement and develop solutions that bring results.